Category:
Past Giveaways
I have been so excited about this!  I know that many of you have been following NewDayNewDeals since I started it in 2010 and I appreciate the support so much.  NewDayNewDeals is your go to place for the best children's brand, boutiques and of course both the hottest sales and newest releases!!!  It's basically a mix between a shopping and personal blog and really showcases what I love and what I buy on a day to day basis.  You can read more about me here and here.
But this celebration is all about the kids and their blogs! I started  www.AbbyTrends.com  and  www.JakeTrends.com  exactly two years ago on a whim to help my readers see these boutique brands 'in real life' and on 'real kids'.  These sites now have a life of their own and on some days the traffic even surpasses my main site!  I love the comments that you leave on outfits that you love.  I enjoy answering your styling and sizing questions.  I actually honestly love these two sites more than my main blog sometimes! [Please click here to learn more about AbbyTrends and JakeTrends.]
So, what better way to celebrate than a giveaway!  Now, if you know me you know that I am not normally into these big giveaways.   I just want to give something back to my readers and I am thrilled that my favorite boutiques and designers are helping me do just that!  A huge thanks goes out to each of our sponsors!  And look for some special features this week highlighting some of them!
Here is a list of the generous sponsors!  These are links to their sites for you to check them out and also give them a big thank you for participating in this great event!  These companies all rock and are I have gotten to know each and everyone of them over the past couple of years and am so glad to call them my friends!  And you guys too!
And each and every Monday I give back to my reader's by giving away items from Abby & Jake's closets!  Read more about it here.  And many of you are always asking about buying their clothes.  Click here to learn how I sell them!
PS: I just joined Instagram last week!! Click here to follow me!
Cheers to keeping our little ones stylish!
Thanks so much to the following designers and boutiques for participating!
'
Livie & Luca:  One pair of in stock children's shoes.
Matilda Jane Clothing: Winner's choice of an outfit up to $100 value.
Jilly Bo Billy: TWO Mystery Bags valued at $75 each
Kids Fly Too: $50 Gift Card
Josie's Jewels: Prize Pack valued at over $50
My Little Jules: $50 Gift Card
Little Posh Princess: TWO $50 gift cards
Art & Soul Boutique: TWO $50 Gift Cards
Taylor Joelle: $25 Gift Card
Little Abbey Boutique: $35 Gift Card
Princy n Paris: Handmade Flower Crown over $30 value
Snapdragons Baby: $50 Gift Card
Lilly James: TWO $50 Gift Cards
Evolution Kids: $100 Gift Card & TWO Popochos Watches
Vann & Liv:  Mystery Pack! Winner will receive a mystery pack valued at up to $150
Gymboree: $50 Gift Card
Shop Belle Children's Boutique: $50 Gift Card
The Good Ones: Prize Pack valued at over $60
Little Z Kids: $50 Gift Card
One Good Thread: New Fall 2013 Persnickety Lucille Dress & Legwarmers
Zulily: Two Hardcover Children's Books valued at $28
And welcome Pop Street Kidz  as our premium blog BFF.
The BIG Giveaway
This giveaway will be administered via Rafflecopter (see widget below).  The main entries are easy!  I just want you to look around www.AbbyTrends.com  and www.JakeTrends.com  and comment on your favorite outfit EVER!  Comment directly on that blog post (on each kid's site) and then get your entry on the widget and unlock the bonus entries.  Feel free to use the designers on the right to search or the Archives drop down menu on the right sidebar!  Look back a bit and wow you can see how much they have grown.  Day by day.  Literally!  Have fun and I hope that you love our style!!!
There are multiple winners and this is NOT winner takes all 
Click 'DO IT' on each entry below for instructions.
This giveaway is open to US and Canadian residents.  But please be aware that not all prizes are eligible for international shipping and winner may have to forfeit if they win a prize that does not ship to Canada or provide an alternative mailing address.  Just click below and enter via the Rafflecopter widget.  Each 'DO IT!!' is one entry and please make sure to enter the required info.  Feel free to do just the mandatory entries [required before unlocking bonus entries] or help support our sponsors and like their pages to earn all additional entries..   This is a newer way to hold giveaways and makes it much easier on me and you.  If you are running into problems please shoot me an email at newdaynewdeals@gmail.com and I can help you out.
In the past I have noticed people clicking 'I DID IT' and not actually liking the page or commenting.  Please be considerate and recognize that blog giveaways are a form of PR for these generous companies and this is very inconsiderate.  I DO CHECK each entry and delete ones that have not been earned.
{if you don't see the Rafflecopter widget it may be because you are on a mobile device.  Try logging on via a desktop PC}
a Rafflecopter giveaway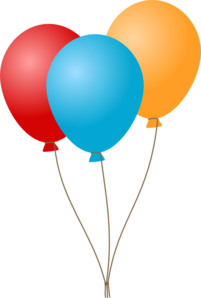 Next Page »